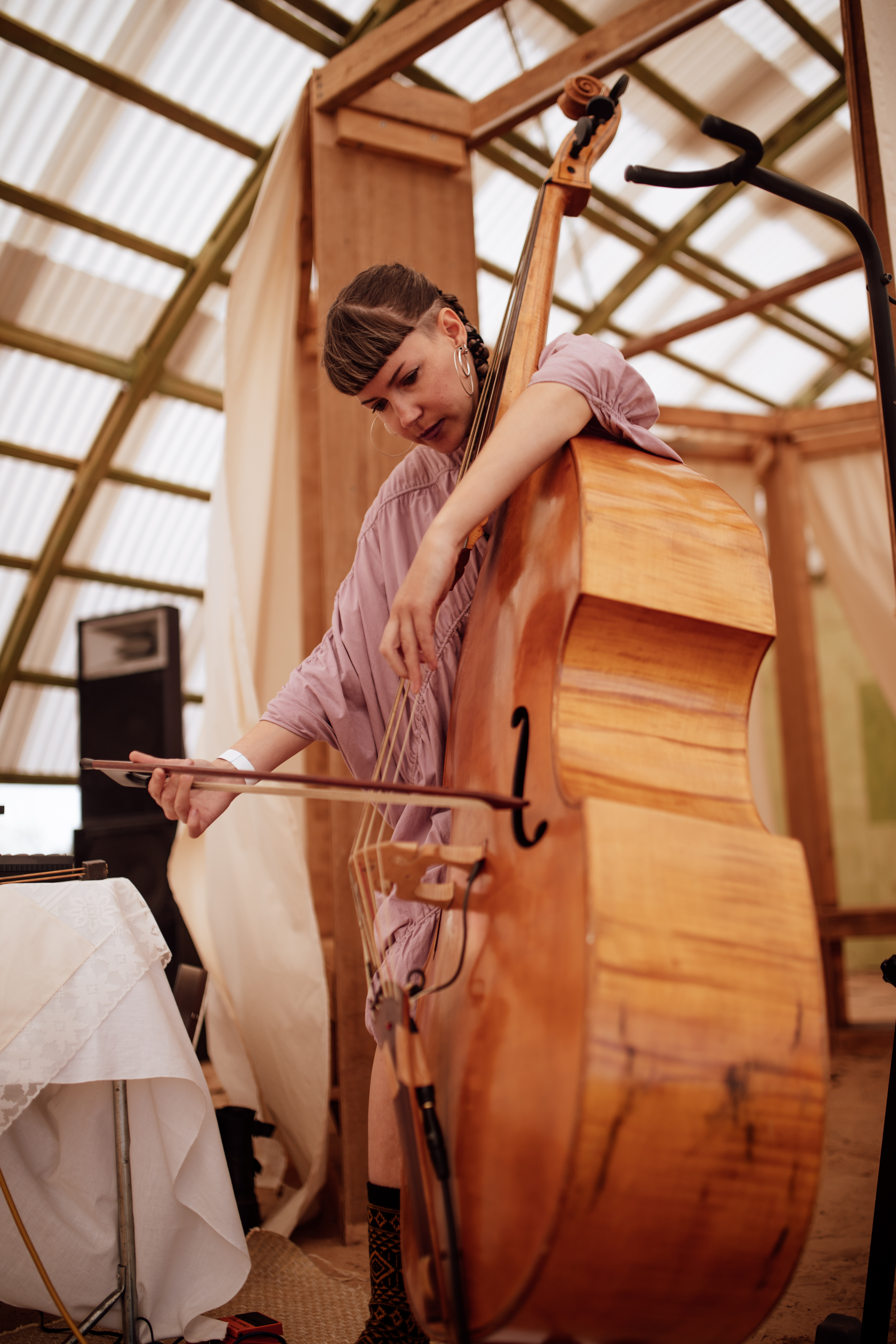 Reinvigoration Centre returns to Pitch Music & Arts Festival 6-10 March 2020 with a restful and healing offering for all who sought it.

An experience pavillion that provided moments of enlightenment. An effortless combination of otherworldly religious tropes within a context of amplified music culture. The church of Pitch, a dancers reprieve.

A contemporary display of global spiritual practices (object, ritual, aroma, sound), to create a healing space that allows for post-ideological spirituality. Detached from the external chaos of Pitch to enjoy moments of ubiquitous meditation and altered togetherness.

Working within the confines of the half-moon structure of 2019, an entirely different spatial experience was produced taking cues from ecclesiastical, specifically Gothic and neo-Gothic, architectural references.

The pavilion floorplan employed traditional elements found inside a Gothic cathedral. A place conducive to deep spiritual reflection and rest.

Narthex (entry)
Nave (central walkway)
Aisle (seating)
Choir (refuge/thurible)
Ambulatory (storage/tech)

The structure utilised polycarbonate as its shell with one open side to reveal a panoramic view of the Grampians. This view was sheltered in part by a veranda leading out into a bush cloister.

The Choir formed an alternative space for music and performance to be experienced. Housing a swinging thurible by Scentscaper in the centre, filling the curtained area with incense, acquiescing those who enter into a state of calm and quietude.

Transcendent musical curators Super Utu, Alex Albrecht and Tarquin Manek. Morning and evening thurible rituals by Scentscaper Arjuna Benson, and a reworked performance of 'NOW this body WHAT' by Luigi Vescio.

Credits
Architect: Leonidas Koumouris
Festival identity: Peter Jay Deering
Motion graphic campaign:
Builders Club