Gold Unattainable (Sample Brew)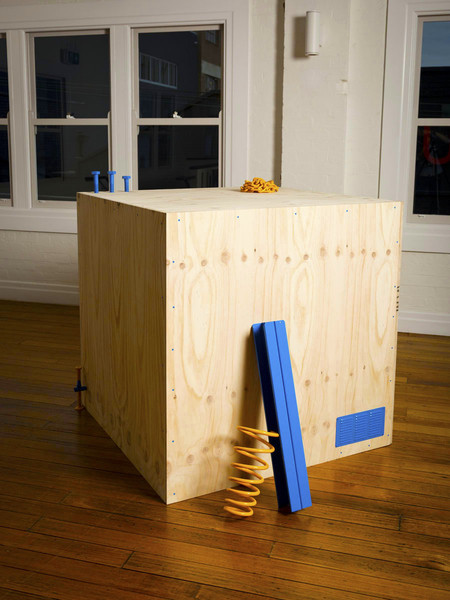 To celebrate the launch of
Sample Brew
's limited edition Gold Ale beer, PSP /
Long Prawn
were commissioned to create an installation that responded to the concept 'Gold Is The Only Love'.
For PSP the ethereal nature of gold is seeded deep within its unattainability. Inevitably throughout our lives we attempt to fabricate the things we can't have. We created a machine that was both aspirational and utopian, a perfect construction that simply could not create gold.
During the launch, an ambient mechanical soundtrack by
Alex Albrecht
rumbled from the vents of the machine.
Specs
Size: 1.5m x 1.5m
Material: Ply wood, powder-coated machine scraps
Credits
Sound design: Alex Albrecht