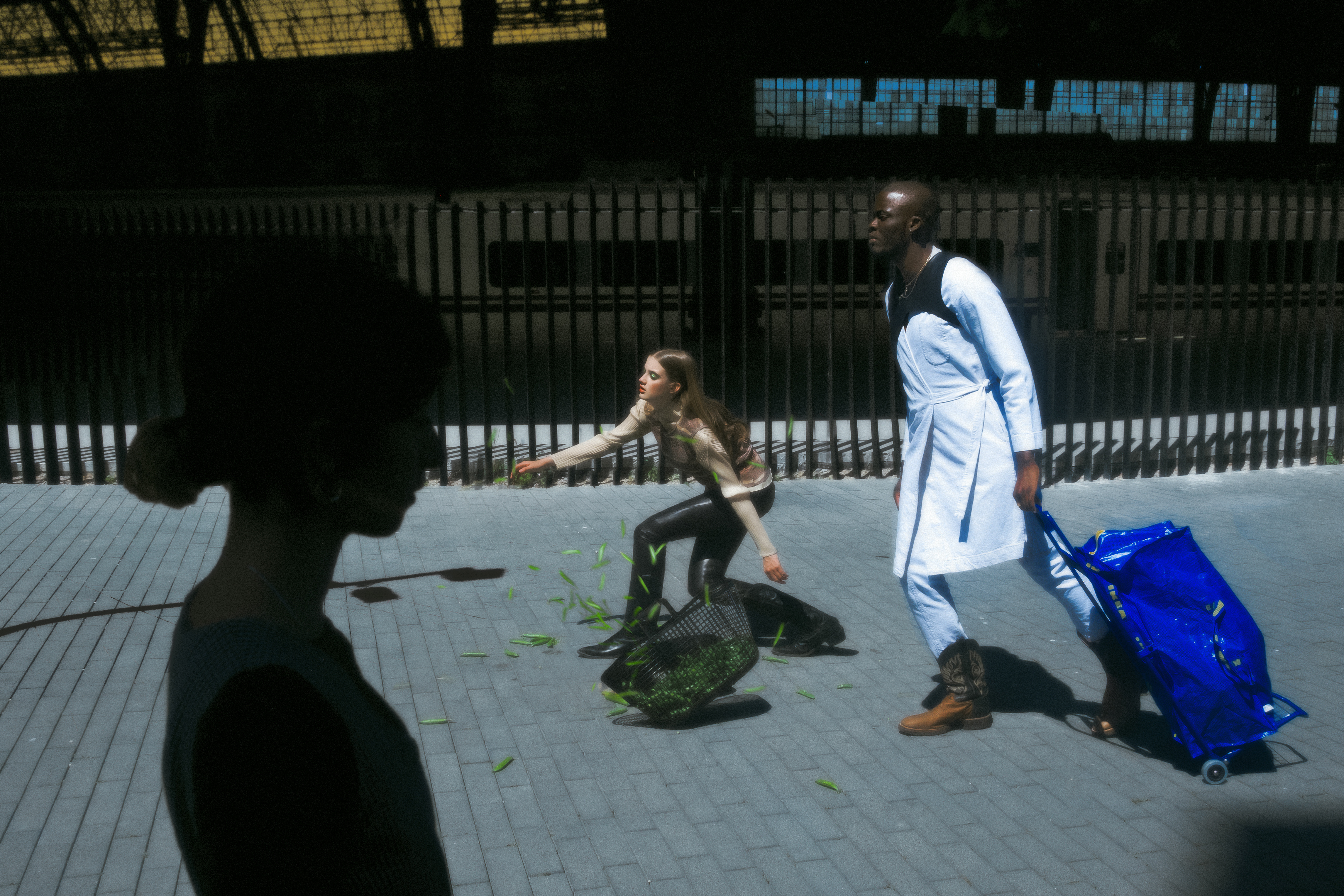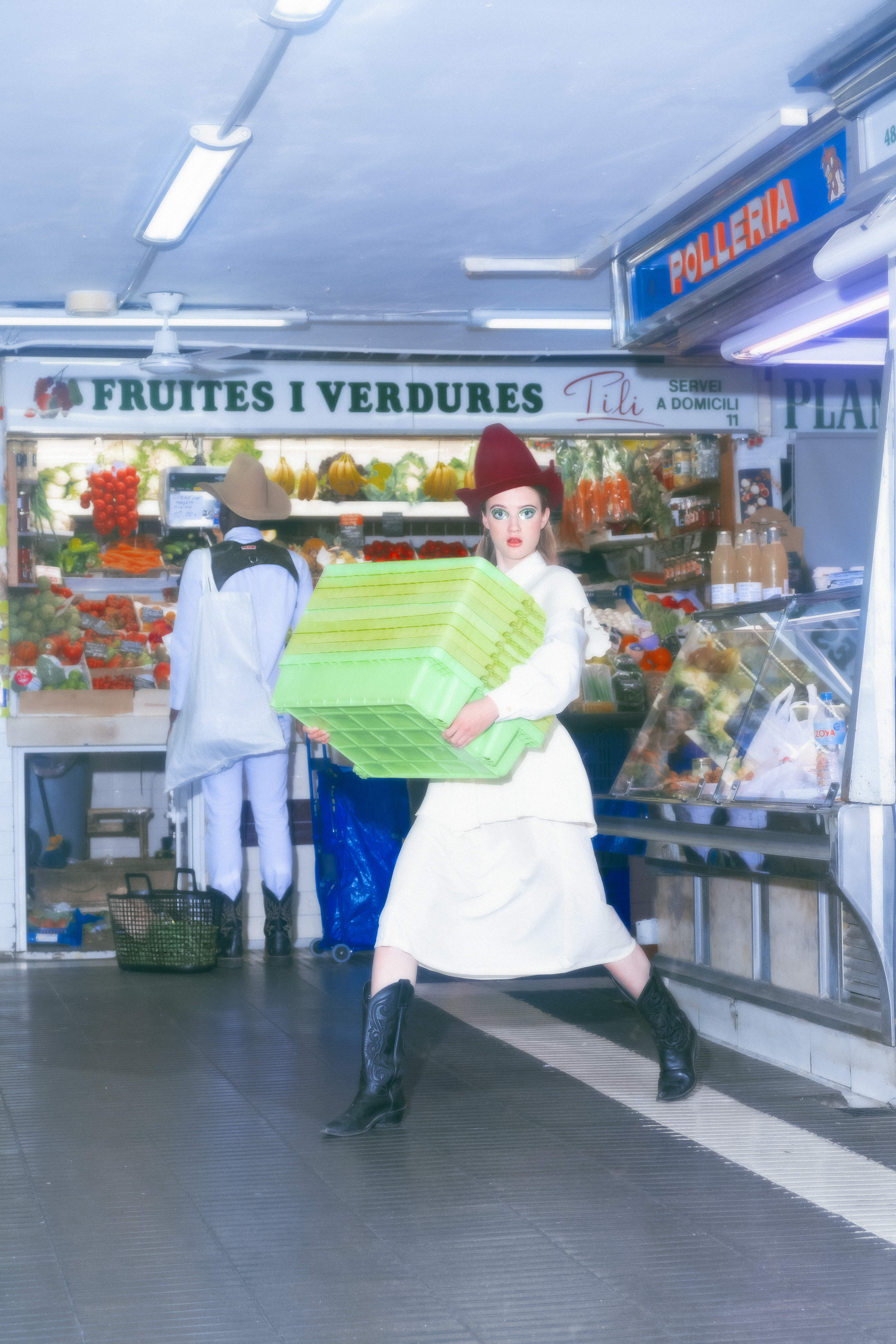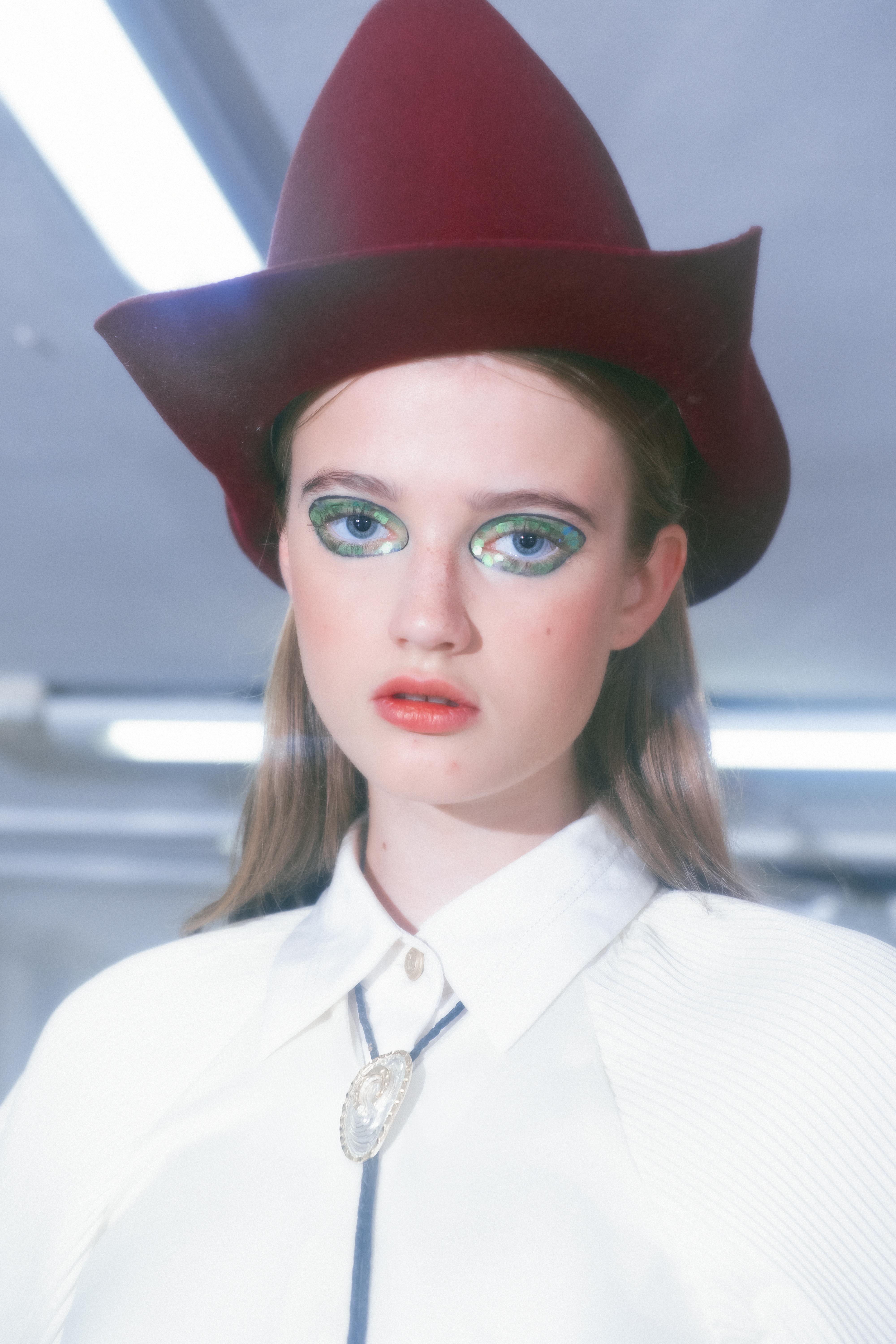 Recipe inspired editoral for
My Barrio
shot on
location while shopping for ingredients to cook crème ninon.

Credits
Photography: JP Bonino
Styling: Jazmin Sanz
Talent: Roos Van Eendenburg @ Viva, Oseka
HMU: @mechivelasquesmakeup
Locations: Mercat Gran Via, Granja Camprodon
Brands:
Mundaka,
Wekafore, SAR Jewellery, Pardo Hats
Editorial
Recipe (Yield: 10 bowls worth)
Crème Ninon is a purée of green pea and cream soup served cold with a glug of Champagne.
Ingredients + Locations
Mercat Gran Via
(Gran Via de les Corts Catalanes, 691, 08013)
2.5kgs fresh unshelled green peas
1 butterhead lettuce (Boston or Bibb)
2-3 litres chicken stock
Granja Camprodon
(Carrer d'En Giralt el Pellicer, 6, 08003)
1 cup heavy cream
1 tablespoon butter
Salt and pepper to taste
To serve: 10 ice-cubes, 1 bottle Champagne
Method
Communal shelling
: Fresh peas are best shelled with good company. Rinse peas under running water, face curve of the pea toward you, snap off the pointed bottom, break open and use thumb to push peas out.
Braise peas
: Melt butter in a large pot, add 2 cm of stock, bring to simmer.Use lettuce leaves to make a cradle at bottom of pot then gently place peas on top. Add a pinch or two of salt and sugar then cover with additional leaves and cover the pot.Simmer over low heat until the peas are just tender (about 5-10 minutes). Remove lettuce leaves and put aside.
Combine

: Add remaining broth, increase heat and bring to boil, reduce by 1⁄4 then remove from heat. Let broth cool, add cream then purée until relatively smooth. Add salt and pepper to taste.



Champagne

: Serve slightly chilled with a single ice-cube and a splash of champagne. Share the remaining champagne with guests, make a toast to the humble green pea.